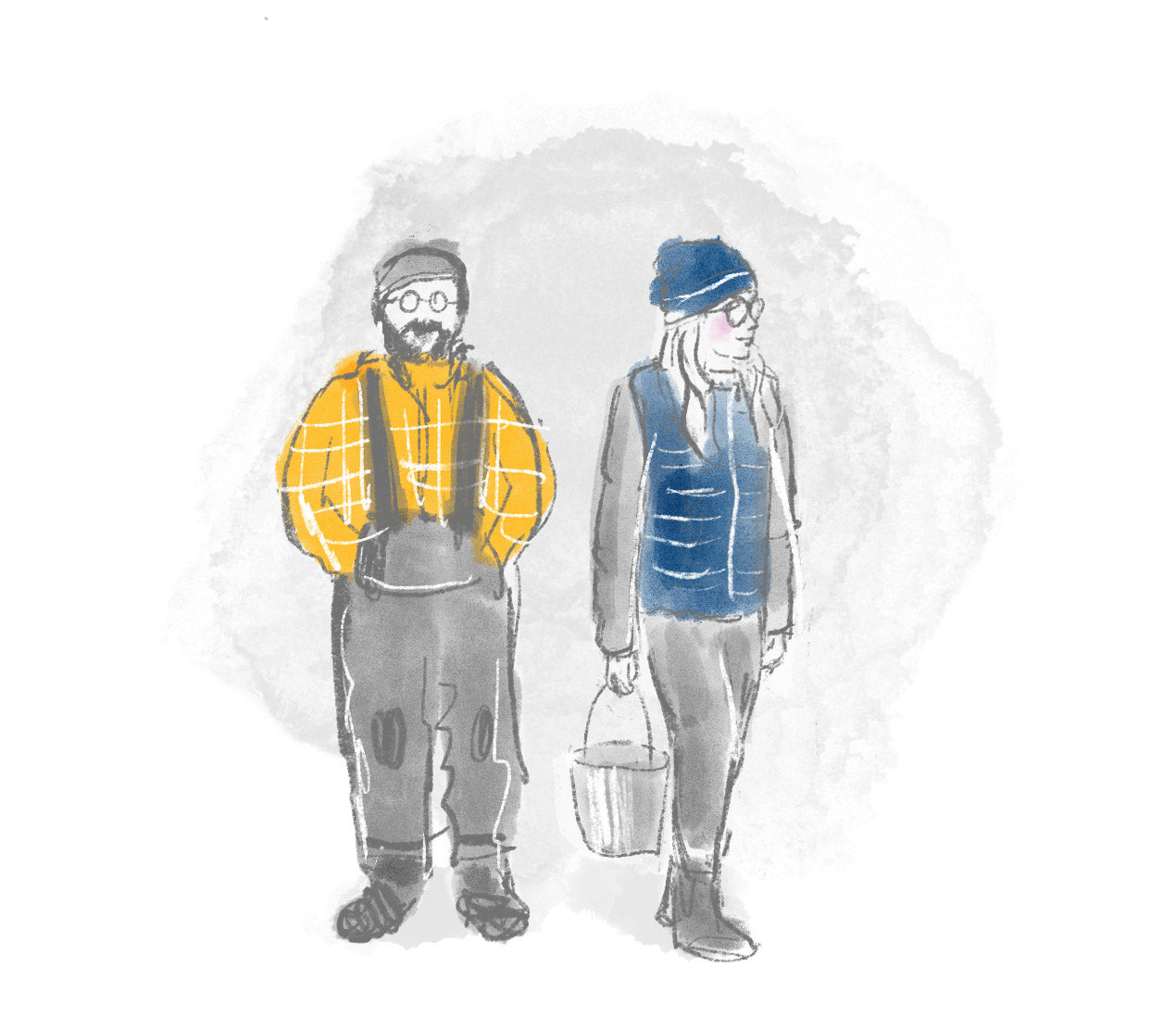 THE SALTMAKERS
–
"I wanted the name to be simple and direct.
I make salt. It's from Newfoundland."
– PETER
"I want our salt to be representative of the terroir
of Newfoundland and Labrador."
– ROBIN
OUR STORY
OUR PROCESS
First we collect seawater from the pristine waters of Trinity Bay, Bonavista, Newfoundland.

We truck the seawater back to our shop in Bonavista, Newfoundland, only a few minutes away.

We store the seawater in large tanks and then boil it down in specially-designed fast pots.

Over time, slow pots magically reveal salt flakes. After quality check, time to package!